Within the past couple of weeks, we have seen Bitcoin price go from nearly $60,000 to a bottom of $30,000 and this is just the tip of the iceberg because some Altcoins lost as much as -90% of it's value, top Altcoins like Ethereum lost as much as 40% in a single day.
The whole fiasco started when Elon Musk, the CEO of Tesla Motors and SpaceX tweeted that Tesla would no longer accept Bitcoin payments for the purchase of Tesla cars because of it's "Emissions which is terrible for the Environment". This news was immediately followed by the misleading news article of China banning Cryptocurrencies, added to the fact that the founder of Ethereum (the number two Cryptocurrency in the world) moved and partly liquidated over $1,000,000,000 worth of Shiba Inu coin.
For professional traders, it was a very catastrophic event as almost $9,000,000,000 in assets were liquidated in just the top 8 exchanges within 24 hours and since that event, the market has been extremely shaky with investors too fearful to buy anything to avoid a repeat of recent events, this has made the market basically stagnant for over a week and has ensured that any negative event or news can tumble coin prices in a matter of seconds.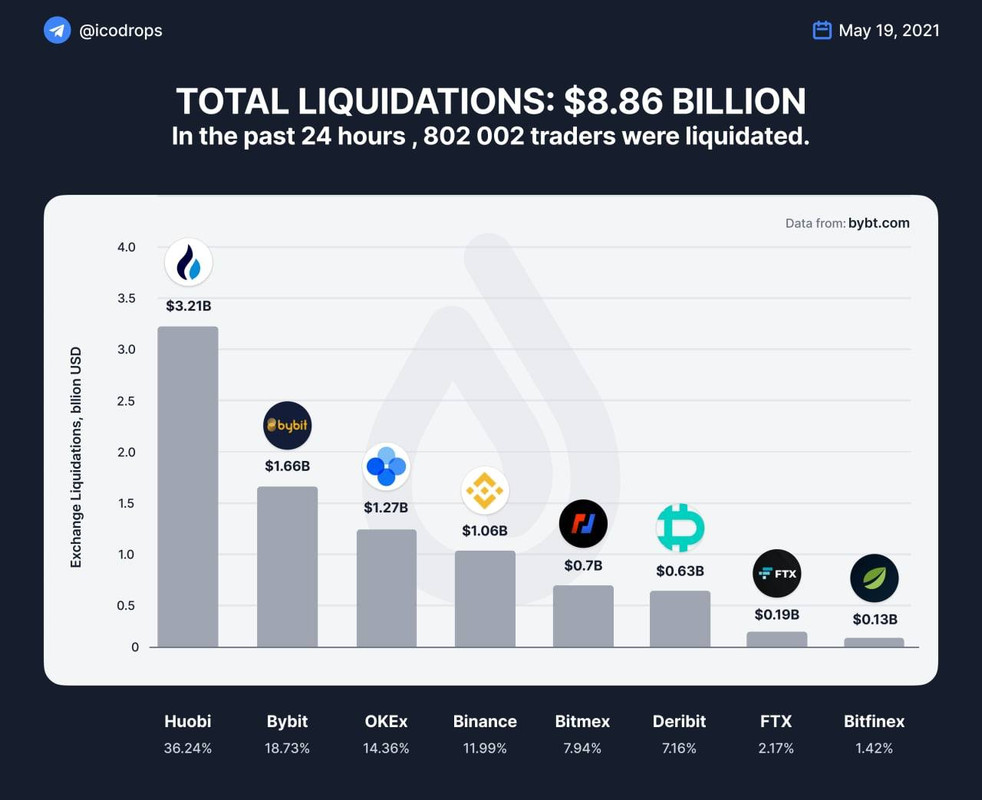 It is safe to say that Elon Musk's tweet is one of the most financially devastating tweets ever made because it started the cataclysmic event that affected millions of traders and holders negatively and removed over a trillion dollars from the cryptocurrency marketcap.
This isn't the first time and likely wouldn't be the last time that the Cryptocurrency space is going through an event such as this but even with this in mind, it is safe to say that Cryptocurrency is the money of the future and this is the sole reason why Cryptocurrencies are an integral part of the VilleCorp Ecosystem because we are the most advanced real estate company and we always ensure that we are in the forefront of technological advancements.
While Cryptocurrencies are fairly new and is passing through a volatile stage on it's way to worldwide adoption, Real Estate on the other hand has passed all those tests and grows more and more valuable no matter the issue or conflict, Real Estate was and remains one of the most valued assets on earth, Wars has been fought over it dating thousands of years ago, millions of people has been displaced because of it, it has passed the test of time and has only come out stronger,
Take for example the COVID-19 pandemic of 2020 which cost the world millions of lives, wrecked untold havoc and crippled economies all over the world, so many things were changed but surprisingly, the value of real estate just kept soaring amidst all the changes.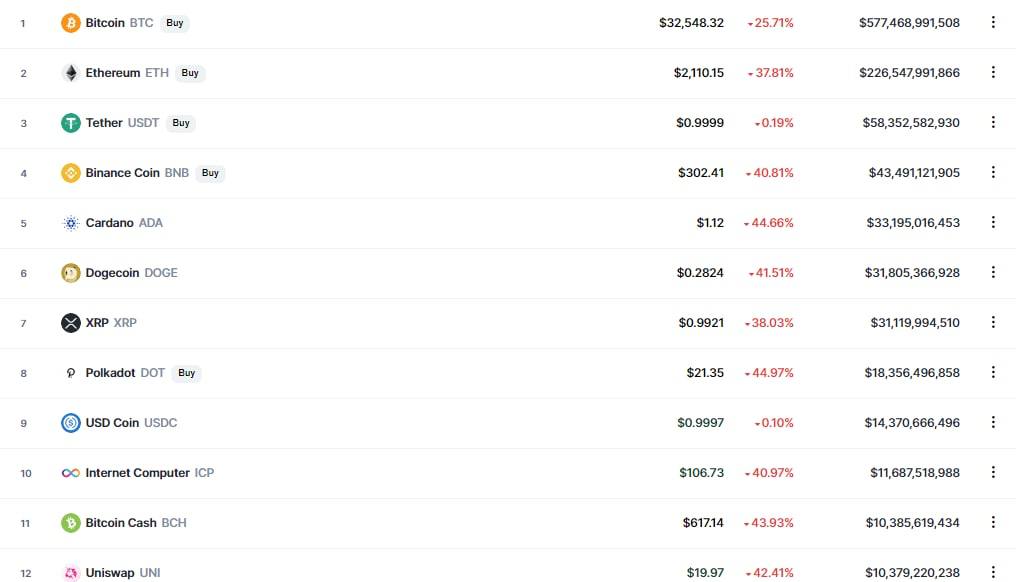 The Image above shows a hint of what has been happening in the Cryptocurrency world within the past couple of days and even though VilleCorp accepts Cryptocurrency deposits, VilleCorp wasn't affected by the whole fiasco at all because while we accept Cryptocurrency deposits, we mostly invest the funds in real estate and some Cryptocurrency trading, thereby diversifying our portfolio and avoiding putting all our eggs in one basket.
With our smart team of seasoned investors and Cryptocurrency traders at it's helm, VilleCorp has been consistently expanding into more and more countries and adding more and more assets in it's portfolio.
Most Importantly is the fact that while traders were liquidated and and saw most of their assets disappear into thin air, Not a single VilleCorp investor lost funds, earning up to 24% of their investments on a monthly basis with much more potential for those that takes advantage of our affiliate program where they have been consistently earning up to 38% on valid referrals.
Smart investors has been taking advantage of the VilleCorp Difference for a long time now, an investment where there is no volatility, no liquidations and most importantly, no sleepless nights or stressful days trying to make trading or investment decisions, the only logical question now is:
ARE YOU A SMART INVESTOR?